Crystallization monitoring and control with the Syrris Atlas HD Crystallization system
Crystallization is defined as a process by which a chemical is converted from a liquid solution into a solid crystalline state. Syrris systems offer a range of solutions to the problem of crystallization monitoring and control.
Crystallization monitoring
Crystallization control
Automation – Intelligent solvent additions and temperature control are made easy with the Atlas Software allowing easy meta-stable zone analysis
Sonocrystallization – crystallization with narrow particle size distribution and polymorph control – See the Sonocrystallisation Applications page or the Atlas HD Sonolab system
Flow chemistry – Excellent control of mixing and temperature leads to narrow particle size distribution. See the Flow Chemistry page.
Crystallization is the most common method of formation of pharmaceutical solids
Usually aim to achieve goals of high purity and high yield by solely using controlled cooling crystallizations
Almost all chemical processes utilize at least one crystallization step (either as key separation mechanism or final product engineering)
Crystallization processes are poorly understood and are difficult to control
Control of nucleation difficult but is the key to process control
Physical form dictates drug product quality and effectiveness
Process robustness governs process productivity and economics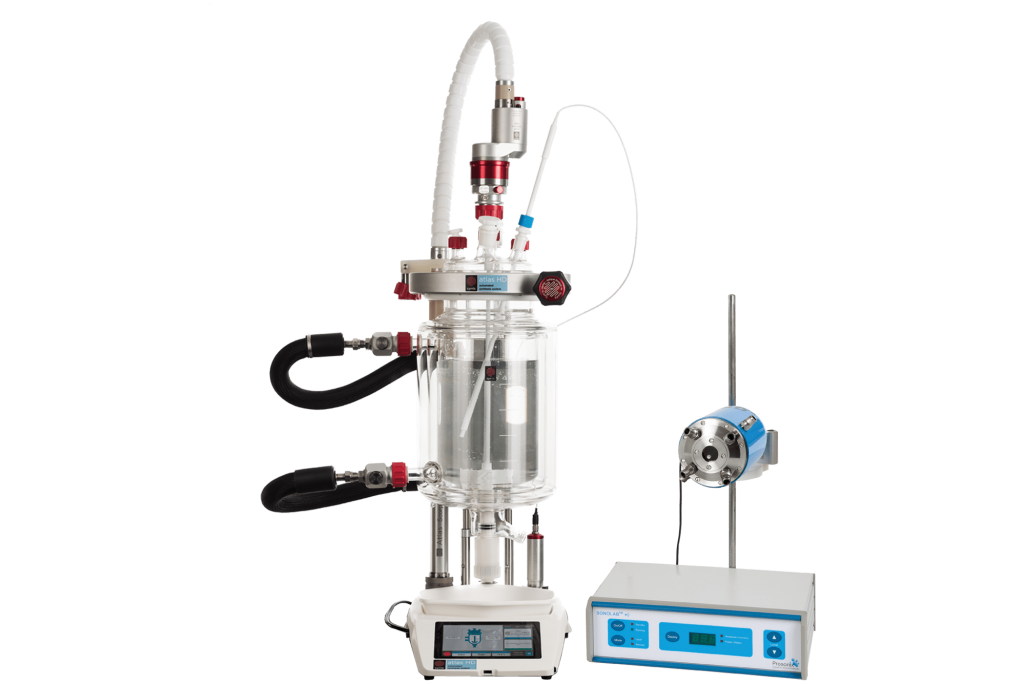 Syrris products offer a range of solutions to the problem of crystallization control and monitoring.
Excellent temperature control using sophisticated PID temperature control
Metastable zone width determination
Crystallize along a turbidity ramp
Complete control of nucleation
Improved polymorph selectivity
Achieve extremely narrow particle distribution
Reproducibility
Seamless scale up to pilot plant and manufacturing
Easy to use drag and drop software
See the Atlas Turbidity system or Atlas Sonocrystallisation system page now for more information.
For more information about crystallization, please contact us
Author: Syrris
Category: Applications