Parallel Chemistry Using Syrris Batch Chemistry Products
Parallel chemistry is used in medicinal chemistry to synthesize a number of analogs of compounds at the same time. This is typically done by performing the same type of reaction and applying the same reaction conditions to a number of reactors (flasks/vials/tubes etc.) but varying the substrates or reagents.
The Syrris Atlas system allows parallel chemistry to be performed in round bottom flasks, refluxing reactor tubes, pressurizable reaction vials or open reaction vials.
Round Bottom Flasks
For high-performance parallel chemistry in round bottom flasks, many Atlas bases can be controlled in parallel either with or without PC control. Many reactors can be controlled simultaneously either running the same reaction profile or varying parameters such as temperature, reagent added, pH, reaction time etc.
A lower cost alternative for parallel round bottom flask applications where the same temperature and stirring speed are required is the Triple Dry Bath (and Triple Clamp). The Triple Dry Bath allows up to 3 round bottom flasks from 50ml to 250ml to be heated or cooled in parallel.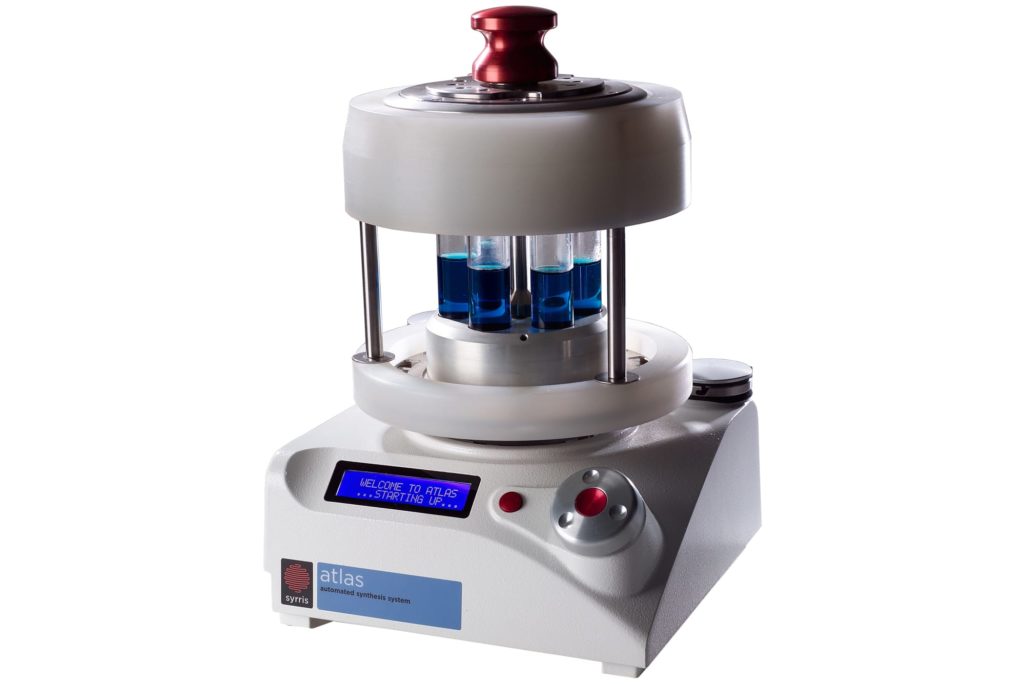 Reaction Tubes with Reflux
The Atlas Orbit allows 6 or 12 reaction tubes to be magnetically stirred in an inert atmosphere and be heated to 280°C with reflux or cooled to -40°C. Reagents can be added through the septum. It fits conveniently on an Atlas hot plate, Atlas Hot and Cold plate or regular hotplate.
The Atlas Orbit is available in two sizes: 6 tubes (24mm Ø, 45ml) and 12 tubes (13mm Ø, 10ml). Each tube size has a corresponding cap with a septum. The novel nature of the Orbit means that as the Orbit lid is clicked into place, the inert atmosphere is applied to all the tubes simultaneously.
When the lid is removed, the septa are automatically re-sealed and the tubes are free to be transported. The unique design also allows the gas and water supplies to remain connected to the reflux unit whilst the tubes are transported in the Orbit.
Pressurizable or Open Reaction Vials
The Atlas Vial Baths are a new way of heating or cooling several reaction vials at the same time. Designed to fit on standard hotplate stirrers, these Vial Baths provide good thermal contact to the vial and therefore excellent temperature control within the reaction.
Each of the Vial Bath inserts is interchangeable within the Dry Bath Base making changing vial size quick and easy. The exterior of the Dry Bath remains safe to touch even when the Vial Bath is hot or cold.
Flow Chemistry Using Syrris Flow Chemistry Products
Flow chemistry, though not generally considered parallel in the strict definition of the term allows "rapid series" experiments to be performed where many different chemistries to be performed in rapid succession without changing apparatus. Library synthesis in flow offers significant advantages over batch approaches. Further details on flow chemistry can be found in the flow chemistry application area.
For more information about this application, please contact us.
Go to the downloads section now for application notes, brochures, flyer and catalogs.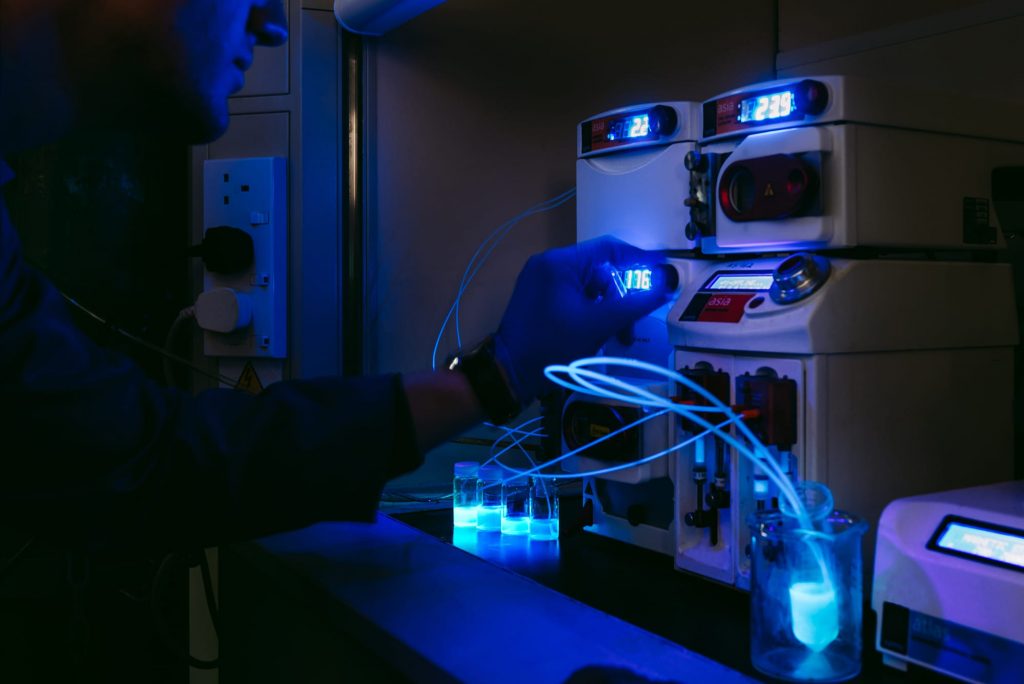 Author: Syrris
Category: Applications