The versatile Atlas Calorimeter is proving a valuable asset to scientists involved in research and development at Pfizer, India, allowing them to perform vital process safety investigations.
Dr. Deepak Jain, Head of Process R&D, explained: "Safety is very important, and process safety control is a mandatory part of Pfizer's product development procedure. It is essential that we establish adiabatic temperatures on a small scale prior to running pilot studies, where the reaction is scaled up considerably. We mainly use Heat Flow Calorimetry (HFC), but for some reactions, we prefer to use Power Compensation (PCC).
We already had equipment that could perform Heat Flow Calorimetry but purchased the Atlas Calorimeter as it had a powerful CPU and the capability to perform both Heat Flow Calorimetry and Power Compensation Calorimetry, making it a really good addition to the laboratory. The system is easy to assemble and has the big advantage that you can just purchase a base system and add to it in the future, enabling us to adapt our set-up to meet the needs of a variety of different projects. Although we currently use the Atlas system for calorimetry and crystallization studies, we have the flexibility to extend this to include, for example, sonocrystallization, providing us with unique versatility."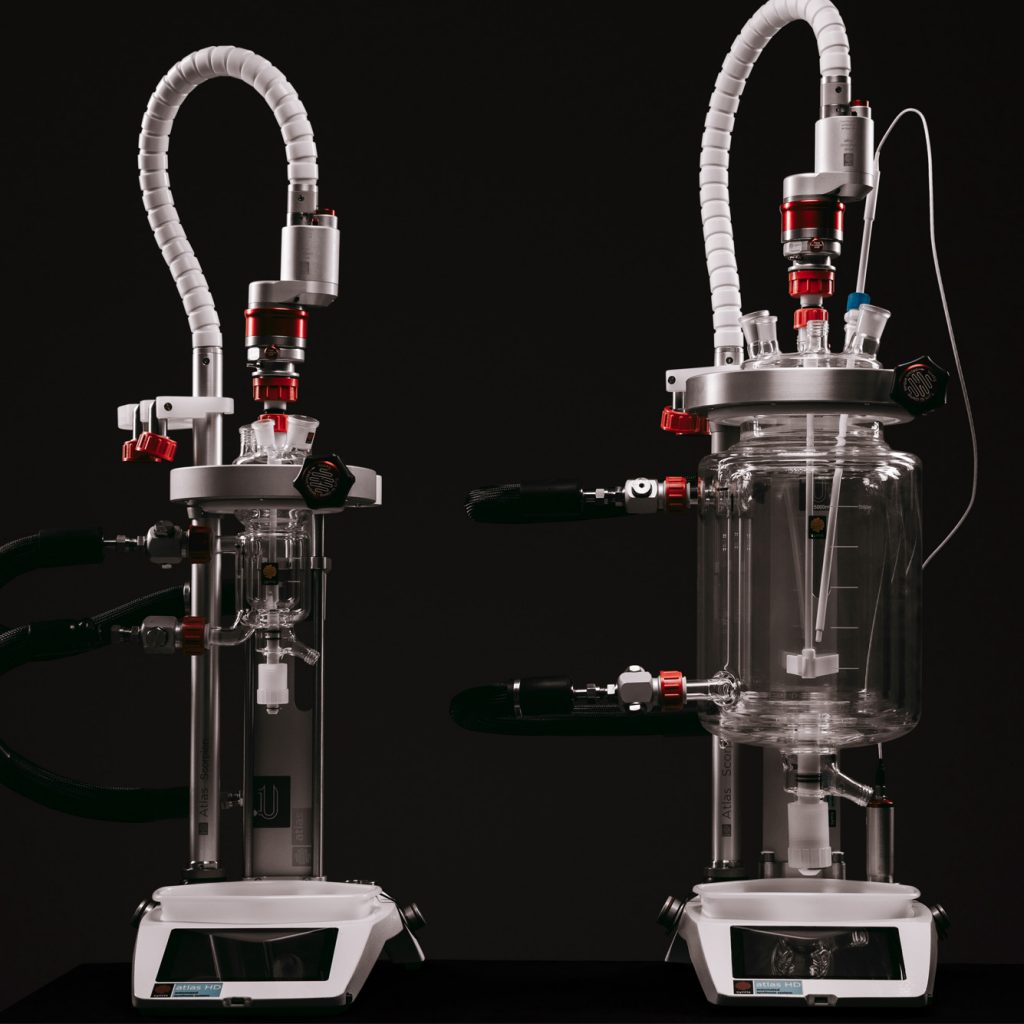 Discover the Atlas HD Calorimeter
The Atlas HD Calorimeter is an easy-to-use, high-performance calorimetry system. Using either Heat Flow Calorimetry (HFC) or Power Compensation Calorimetry (PCC), the Atlas HD Calorimeter can generate power and enthalpy graphs quickly and easily.